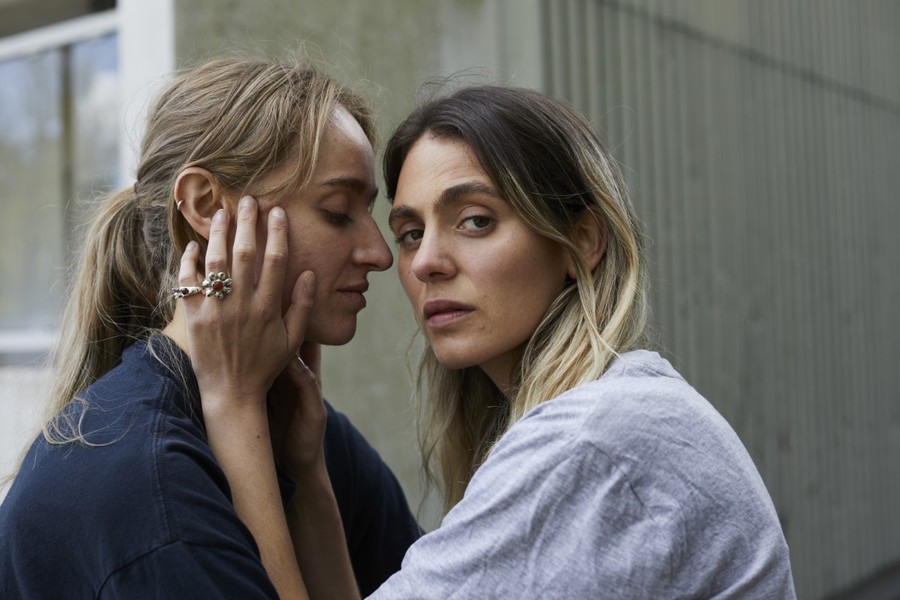 Explosions in the Heart
| | |
| --- | --- |
| Genre | Drama |
| Production year | 2022 |
| Nationality | Norway |
| Distribution | Totem |
| Director | Yenni Lee |
| Script | Yenni Lee |
| Producer | Renée Mlodyszewski & Thomas Robsahm |
| Starring | Victoria Carmen Sonne, Silvana Imam |
| Director of photography | Mattias Pollak |
| Production design | Saga Thiberg |
| Costume design | Alva Brosten |
| Sound design | Yvonne Stenberg |
| Composer | Sunniva Mellbye |
Billy falls madly in love with Nilo, but discovers that her great love is polyamorous.
Explosions in the heart studies the turbulent and impossible romantic relationship between two young women where one is polyamorous, and finding one's own autonomy and power independently of others.
---
YENNI LEE is a director and screenwriter with an MFA from Valand Academy in Gothenburg, Sweden. She has been remarked and nominated for several prizes at festivals such as The Norwegian Short Film Festival, Nordic Panorama, Black Nights Film Festival, Göteborg Filmfestival, Locarno Festival, SXSW and Outfest Los Angeles. With her audiovisual identity micro-poetic psychosis for cinematic trauma - she explores thematics such as power, sexuality and loneliness.
The film is supported by The Norwegian Film Institute's scheme New Paths.
---
(Photo: Pernille Sandberg)